Help us fight COVID19 and other ailments !
Join WhitePointerNet's Folding@Home Team today!
WhitePointerNet has teamed up with Folding @ Home in a crowd computing effort to aid the processing of data required to find a cure for COVID19 and many other diseases.
You can help today within just 10 minutes by letting Folding @ Home use some of your Processor and/or Graphics power while you're not using it, all made simple through this easy to install app which fully automates the process.
You don't need a beastly machine, every little bit counts!
Team#: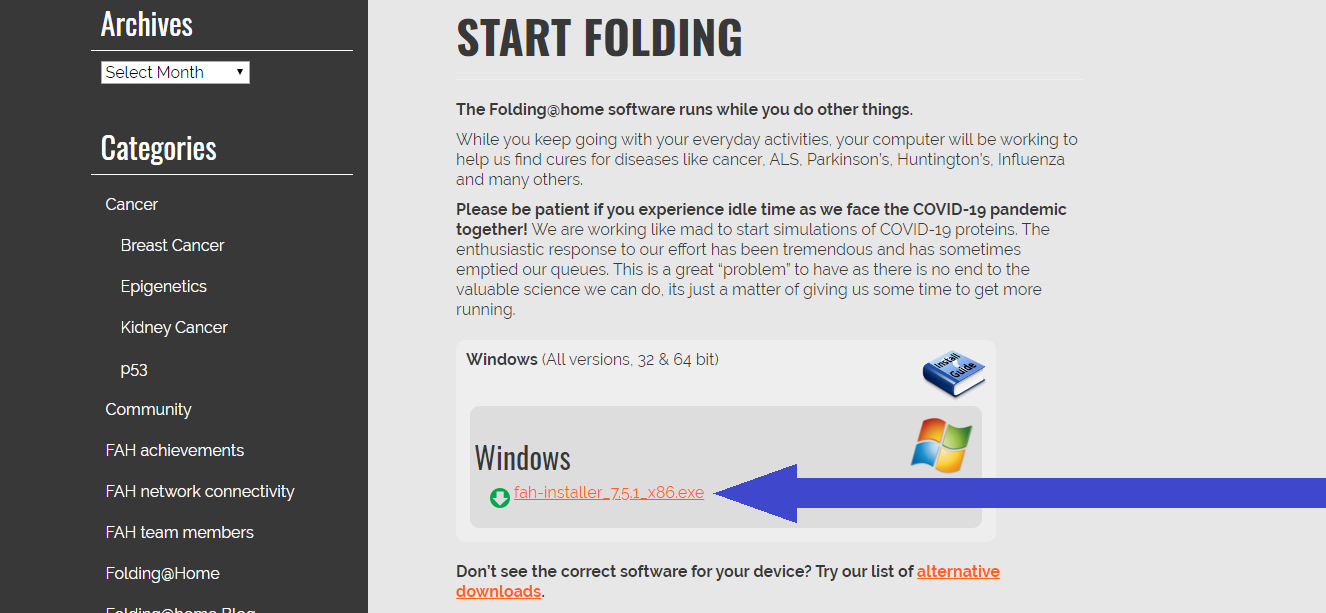 Once you click the button above you will be taken to Folding @ Home's official site to download the installer.
Click the link shown to download for Windows and once it's finished downloading run the installer to begin setup.
During Program installation don't forget to select "set up an identity" as shown.
Following this screen you will be asked for a Name, Team Number and Passkey.
Enter any name you choose, the Team Number for WPN (WhitePointerNet): 248692 and click the "get a passkey" link to get a passkey to your email for added security.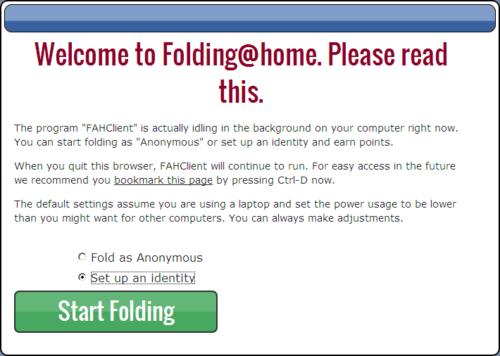 Please review the quick setup instructions below for a fully comprehensive step by step installation and setup guide with screenshots.
Elegant Themes and Divi are registered trademarks of Elegant Themes, Inc. This website is not affiliated with or sponsored by Elegant Themes.
WordPress is a registered trademark owned by the WordPress foundation. It is a non-profit organization which ensures that WordPress runs successfully as a free open source project. This website is not affiliated with or sponsored by Wordpress.